Watch Latest Episode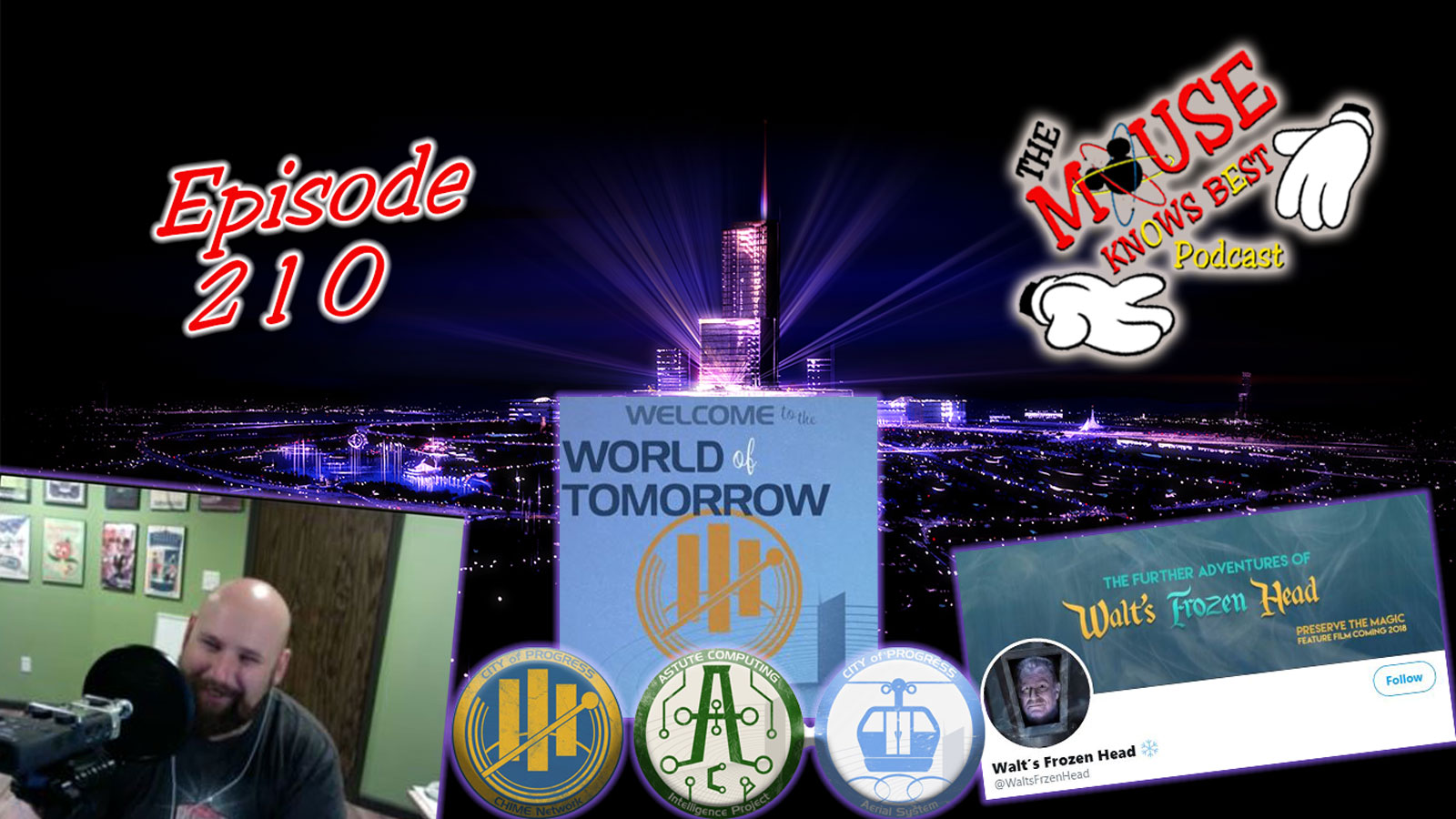 TMKB 210 - IP Talk with Benjamin Lancaster
Episode 210: IP Talk with Benjamin Lancaster. Join our host Cody with Jenn, Kevin, Jared, Robyn, Justin, Joe, and friend of the show, Benjamin Lancaster aka @WaltsFrzenHead on twitter. As we catch up with Benjamin on his latest project a serial podcast "WELCOME to the WORLD of TOMORROW" and visit the many IP's that Disney has under its umbrella. So grab your beverage of choice and relax and enjoy it.  
They say the new millennium began the day Progress was finished. A domed metropolis of the world's greatest minds, a permanent showcase of American ingenuity, built on the swamplands of Central Florida.
In this self-styled city of the future, fifty thousand temporary residents, live, work, and occasionally, die.
 Twitter Info: @Elizabeth_DTE (Elizabeth), @JennLovesDisney (Jenn), @InsideDisney407 (Cody), @HatboxMouse (Jared), @justinkoehn (Justin), @tmkbradio (Joe), @doubleoh_kevin (Kevin), @rahrah6263 (Robyn)
Contact us via email at
cast@tmkbpodcast.com
Our show sponsor
We give you the royal treatment you deserve.  Contact our sponsor, Allergy-Free Princess at:
     http://www.allergyfreeprincess.com/
I am a full-service travel agent with Destinations to Explore.  I would love to help you and your family plan your perfect vacation.  The best part of my service is that is totally FREE for you.  Contact me and let's start putting together a vacation that is perfect for your family.