Episodes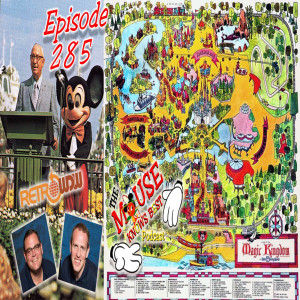 Sunday Oct 03, 2021
Sunday Oct 03, 2021
Episode 285: Remembering WDW's Opening. Join host Cody with Justin, and friends of the show from RetroWDW Brian Miles and JT Kuzior.  Join us and remember the opening day of Walt Disney World 50 years strong. Ah, the memories...    
Twitter Info: @Elizabeth_DTE (Elizabeth), @JennLovesDisney (Jenn), @InsideDisney407 (Cody), @HatboxMouse (Jared), @justinkoehn (Justin), @tmkbradio (Joe), @doubleoh_kevin (Kevin), @rahrah6263 (Robyn)
Instagram info: @lilo_thelostprincess (Jamie)
Contact us via email at
cast@tmkbpodcast.com
Support Our show sponsor:
Contact our sponsor, Elizabeth Mallers   
I am a full-service travel agent with Destinations to Explore.  I would love to help you and your family plan your perfect vacation.  The best part of my service is that it is totally FREE for you.  Contact me and let's start putting together a vacation that is perfect for your family.